Welcome to the Ridgewood United Methodist Church
A socially conscious Christian community putting our faith into action!
Sunday Morning Worship & Sunday School

9:45 am
Care for children and assisted listening units are available.
Sunday Social Fellowship Gathering with refreshments follows immediately after worship.
All are invited.
Rev. Dr. Victor R. Peterson, Pastor
100 Dayton Street, Ridgewood, NJ 07450
201-652-2868 email: ridgewoodumc@verizon.net
Office Hours: Monday - Friday 9 am - 2 pm
See us on Facebook!
Cooperative Nursery School - Katherine Gammer, Director - 201-447-6232
http://www.ridgewoodcoop.org/index.htm
Wednesday Mornings Bible Study
All invited at 10:30 am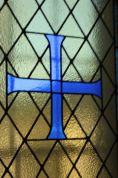 How has God's faith touched your life today?
See our Calendar for upcoming events http://ridgewoodumc.net/rumc/calendar/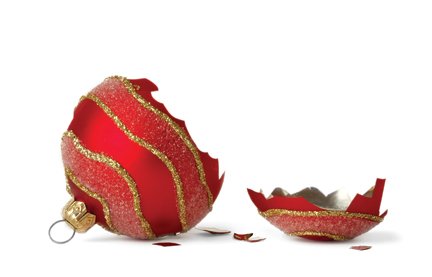 When the Season is Sad
"A most wonderful time of the year..."
Thursday, December 19 at 7:30 pm
And yet for some of us, not so much. We hear the humming of carols, see the hanging of decorations, and smell the evergreens and eggnog, but somehow it just doesn't feel right.
If you are experiencing loss, depression, anxiety, stress, or an overall sense of blue Christmas, the people of the Ridgewood United Methodist Church want you to know you are not alone. Please join us for reflective words, meditative music of the cello, organ, and guitar to support you and sustain you with compassion.
We will have warm spiced cider and refreshments to share.
December 24, Tuesday
Christmas Eve Worship

All Invited
4 pm Children's "No Tears" Pageant
9:30 pm Christmas Music
10 pm Candlelight Service
RUMC SMART GOALS
Develop one worship event per quarter that ministers directly to the outside community so that we "Profess our Faith" by our actions. Start November 1, 2013 to more effectively connect with our surrounding community. Worship, Outreach/Nurture and Education need to meet to develop first steps.
Within 90 days form (and train) a group of RUMC persons who will begin a relations with visitors to:
- Welcome each new visitor while in the building for worship
- Obtain contact information
- Follow up within a week of their visit to our worship
- Have a sponsor for the prospective member so that each person feels welcome with the love of Jesus.
Provide a minimum of two distinct types of worship each week with a quarterly emphasis on a particular audience, so that we increase average worship attendance by 15% by 9-1-2014.
You must install Adobe Flash to view this content.